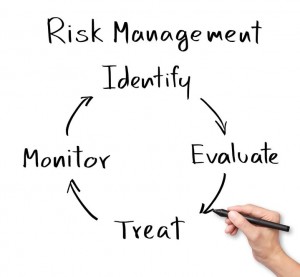 Today's business management challenges continue to climb, whether your company is public or private. Your company's assets are increasingly at risk. Even your company's normal business activities can expose you to new and recurring risks. However, there are many products available to help you manage these risks.
Management Liability Products
Employment Practices Liability
Directors & Officers Liability
Fidelity and Crime Insurance
Fiduciary Liability
Professional Liability
Employment Practices Liability
Even small business owners face employment practices liability. Employees can bring employment claims for a variety of reasons: wage and hour, harassment, discrimination, wrongful termination, retaliation, defamation, and unfair hiring practices are just a few of the issues employees may allege against an employer. Employment Practices liability coverage helps to protect your company against claims brought by applicants and employees.
Directors' and Officers' Personal Assets May be at Risk
Directors and officers face a variety of fiduciary risks and claims from clients, employees and competitors. Directors & Officers (D&O) coverage protects you and provides defenses against these liability claims.
Additionally, many business professional serve on committees and boards outside their organizations, generally on nonprofit boards and committees which may have limited or inadequate liability coverage. Outside D&O coverage allows you to serve your community knowing you have greater protections for most acts while sitting on that board.
Fidelity and Crime Insurance
Fidelity and crime losses may arise when a trusted employee embezzles money or creates an unfavorable financial transaction which damages a company's bottom line. They also arise from outside sources, such as a burglary. With the prevalence of computer and electronic fund transfers, companies are increasingly vulnerable to fidelity and crime losses.
No business is immune to employee crime. Although accounting controls may limit the amount of a loss, sophisticated employee scams may routinely skirt such controls.
Fidelity and crime insurance can help protect an organization from the financial devastation caused by lack of employee loyalty.
Fiduciary Liability
Each year, employee pensions, benefits and compensation programs become more complex and subject to tighter regulation. If you or your employees serve as a trustee or have authority in a pension or other employee benefit plan, you have a definite level of risk.
Fiduciary liability insurance protects benefit plans, the sponsor organization and those who act as fiduciaries or plan administrators. A fiduciary policy covers liabilities arising out of violations of any of the responsibilities, obligations or duties imposed upon fiduciaries by ERISA.
Professional Liability
Professional Liability coverage, also commonly called Errors and Omissions coverage, provides liability protection to business owners who provide professional advice and business services. The business services sector continued to grow as more and more professionals were outplaced by their employers and the need for professional liability coverage has never been greater.
The cost of defending against a professional error can run into the thousands of dollars. Even if you provide services on only a part-time basis, you should consider this critical coverage to protect your family's assets.